A new Resistance Lab report finds that Taser usage by GMP has risen to its highest ever level, with Black people now five times more likely to be subject to a Taser related incident than their white counterparts.
There are also discrepancies in GMP's reporting of their Taser use meaning that the force have been under-reporting figures in their infographics and in their interactions with community groups. This compounds 'serious concerns about GMP's transparency and honesty with the community they claim to serve'.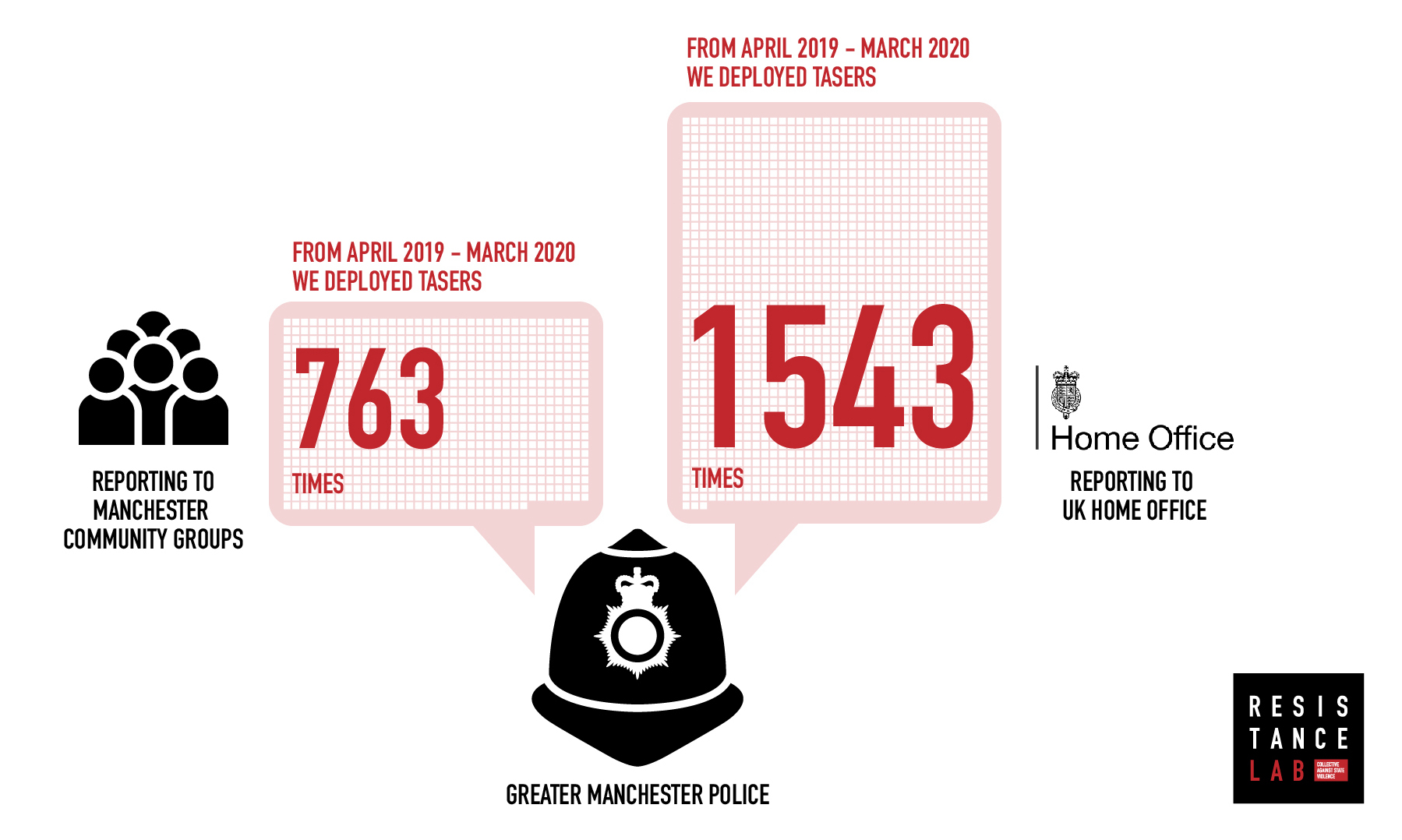 The 2021 report, which can be read here, builds upon Resistance Lab's first report, 'A Growing Threat to Life: Taser Usage by Greater Manchester Police', published in 2020. The latest report adds to the raft of evidence detailing the harms caused by GMP, and reiterates our shared call for the abolition of Taser.
On 18th March, from 17:00 – 18:30, Resistance Lab will be hosting a live 'No More Tasers' panel event, chaired by Patrick Williams, with Mike Shiner, Stafford Scott, Jessica Pandian, Kerry Pimblott and Kim Foale as panellists. For more information on the event see here.